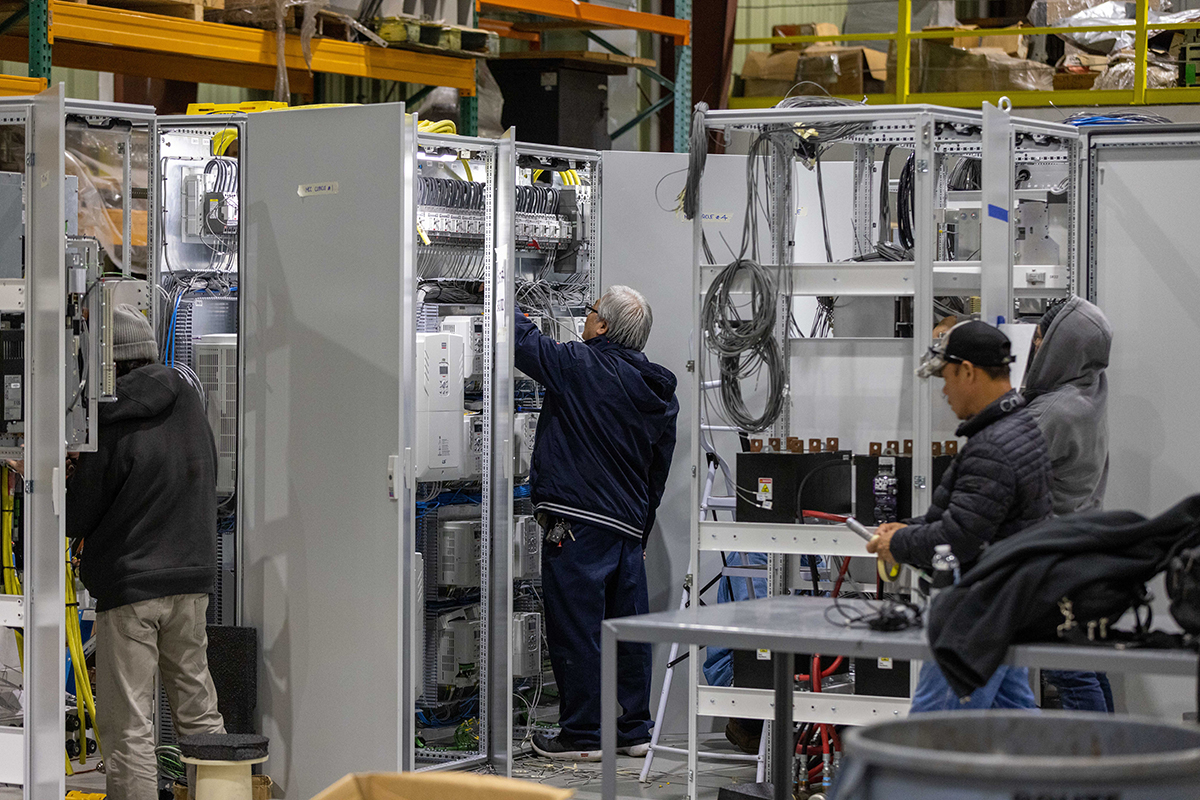 Variable Frequency Drives
ISS provides single phase and three phase VFDs for a variety of AC and DC motor control applications, from fractional horsepower units to high power induction motors.
Soft Starters
We utilize soft starters to ensure the best performance for each motor application. These systems allow motors to start and stop in a smooth, efficient manner, protecting both the motor and the load from torque shocks.
Controls
ISS motor control systems can be tailored to any machine make or model, including customizations, system configurations, and control data access.
Programmable Logic Controllers
Optimize panel space and simplify maintenance jobs by replacing auxiliary contractors, timer, and counters with PLCs designed for interlocking, timing, counting, and math operation tasks at high speed.